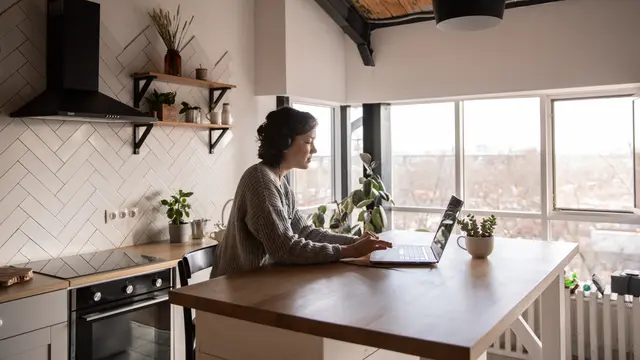 The Covid-19 pandemic in Indonesia has almost penetrated 300,000 cases. This has forced a number of city and regional governments to re-impose large-scale social restrictions (PSBB).
Health protocols must also be carried out by all levels of society in carrying out daily activities, in order to prevent the unstoppable spread of the corona virus.
One of the things that demands us to stay productive is through work from home (WFH). This activity has now become a new culture and requires adequate supporting facilities, namely the internet network.
With the need for an internet data connection, especially when doing activities at home, intelligence is needed in choosing internet services.
The selection of the right internet provider and according to needs also determines our comfort when doing WFH.
Well, here are some things that we should pay attention to in choosing a provider or internet service for WFH, according to WiFi Republic.
Make sure the speed we need is in accordance with that provided by the internet provider. For example, a provider has a speed of 20 Mbps and you use it to a number of gadgets, then the 20 Mbps speed will be distributed to several devices.
This doesn't mean you have to choose the provider that offers the most bandwidth. In choosing a service, you need to know how much speed you need.
Stability
Make sure the internet provider that we will use is stable in the location we want. Imagine if we are in the middle of a virtual meeting, our network suddenly slows down because it is unstable.
Therefore, a stable network is very important so that meetings can always run smoothly.
Customer Service
Also make sure you can contact customer service easily and smoothly. Because so far there is no internet network that is 100 percent without a hitch.
Make sure customer service at the relevant provider is easy to contact and can really help.
After knowing what factors need to be considered, we can choose an internet service that suits our needs.
Firman Raditya as CEO of Wifi Republic said that the company provides special internet needs for customers who need fast, stable, and high mobility internet.
"Previously, Wifi Republic has proven itself to be a service provider for travelers who need stable internet when abroad. Currently, Wifi Republic provides fast internet with a stable network for WFH needs," said Firman through his statement.
He claimed that Wifi Republic's customer service was quick to respond 24 hours to serve customers and the service was carried out by real humans, not chat bots.